Rental - Cross Creek Pointe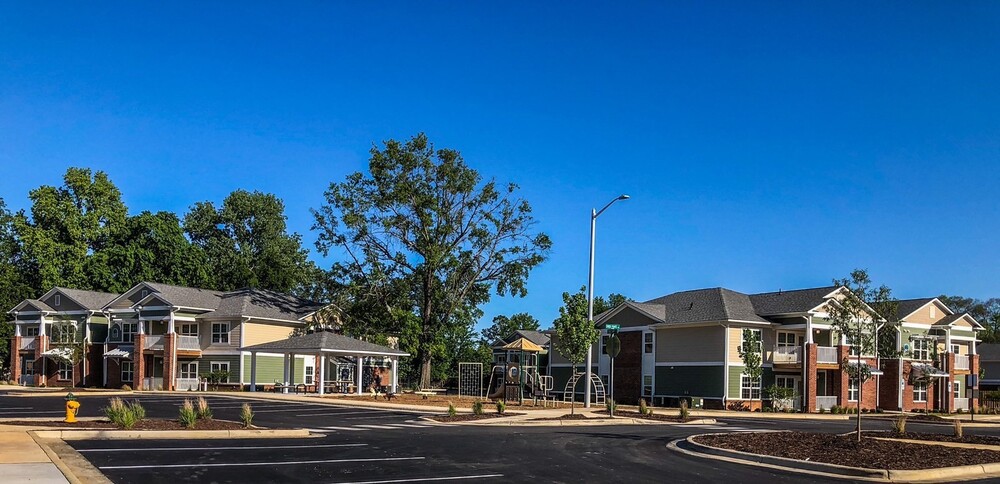 Address:
368 Winding Spring Trail
Office Phone:
(910) 672-6617
Additional Info:
Cross Creek Pointe Apartment is a 272-unit apartment community in Fayetteville, NC. This property was developed in 2020 through FMHA's utilization of the HUD RAD program, partnerships with the city of Fayetteville, Cumberland County, and private investors.
CCP is located 0.5 miles from the Cape Fear Plaza, which offers grocery shopping, retail services, and dining. A major grocery chain and two national pharmacy chains are also located within 5 to 10 minutes of the property.
This 272-unit community has a combination of 184 two-bedroom/one-bathroom units and 88 three-bedroom/two-bathroom units.
Amenities/Resources:
The newly constructed apartment units feature wall-to-wall carpeting, vinyl, and vinyl composite tile (VCT). Also included in the apartments are ceiling fans with light kits, central heating and air, frost-free refrigerators with freezers, dishwashers, trash disposals, washer/dryer hookups, mini-blinds, and storage. In addition, all units are pre-wired for cable and internet services.
The site amenities include:
A community building.
Playground.
Covered picnic area.
Laundry facility.
Children's play area.
Grills with outdoor seating.
In addition, the community building has a kitchen facility and a multi-purpose room that can be used for social gatherings, resident meetings, and community events.